Discover trolleybus mysteries with us!
Within the project Trolleybuses 2021 the Společnost pro veřejnou dopravu, z.s. has prepared two new books focusing on trolleybuses.
80 let Plzeň trolejbusová / 80 Years of Pilsen Trolleybus

85 let výroby trolejbusů Škoda / 85 years of Škoda trolleybus production
Trolleybuses...our everyday companions on the streets. The somewhat overlooked heroes of everyday life. The fate of thousands of passengers who choose an ecological and environmentally friendly mode of transport every day still rests on their axles. For some, an ordinary means of transport is for others a lifelong passion. For all those who have at least sometimes looked with interest at the two poles rising from the roofs of massive vehicles, two newly published popular education publications are aimed.
The authors clearly describe the unique story of the trolleybuses and their coping with the pitfalls of the times. The first of the books presents the symbiosis of trolleybuses and the city of Pilsen, the second the production of trolleybuses with the winged arrow in the emblem in Pilsen and Ostrov. Experience these fascinating stories with us. In addition to many high-quality photographs or insights into the project documentation, the authors have collected many memories from experts and witnesses who have dedicated part of their lives to trolleybuses. There are also other interesting facts or small surprises. Each of the books is the result of more than five years of research. The authors present previously unpublished information, but also try to correct some widely held inaccuracies.
The books are available for sale from 2 October 2021.
More details about the project Trolleybuses 2021 - http://www.trolleybuses2021.spvd.cz/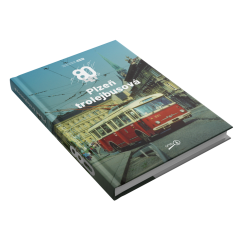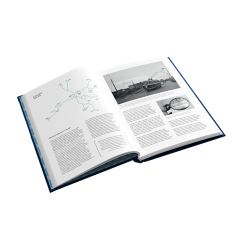 In stock 1-5 pieces
30,80 EUR